Prendiamocela con calma. Questo è l'obbiettivo di questo viaggio, dopo essere sempre viaggiato con mezzi propri ( moto, macchina, camion, camper) questa volta proviamo a viaggiare "leggeri" con zaino e mezzi pubblici. Una destinazione semplice per fare questo pensiamo possa essere il sud est asiatico, abbastanza turistico per trovare posti dove stare e piu' semplice dell'Africa. Idea di massima Tailandia Myanmar (Burma) Laos e Cambodia. Non prenotiamo nulla solo facciamo i visti per Myanmar dato che in frontiera è complicato. Prenotiamo anche voli per Myanmar dato che risulta più semplice ottenere il visto.
Resoconti bilingue inglese e italiano, un po' di info utili e un po' di foto. Se manca italiano tornate fra qualche giorno e troverete anche la versione in italiano.
Buona lettura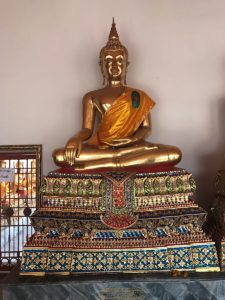 Let's Take it easy this time, the objective is to travel light with public transportation, bus , trains, boats, maybe rent some moped etc. So we pack everything we will need for the next 3 month in 2 back pack. We plan to take a easy destination and we thought the south east Asia should be a good balance with enogh structure to be easy to find where to stay and lots of option for moving , not to expensive but still some room for adventure. So Thailand, Myanmar, Laos and maybe quick jump in Cambodia. We did not book too much some fly to get easier visas in Myanmar.